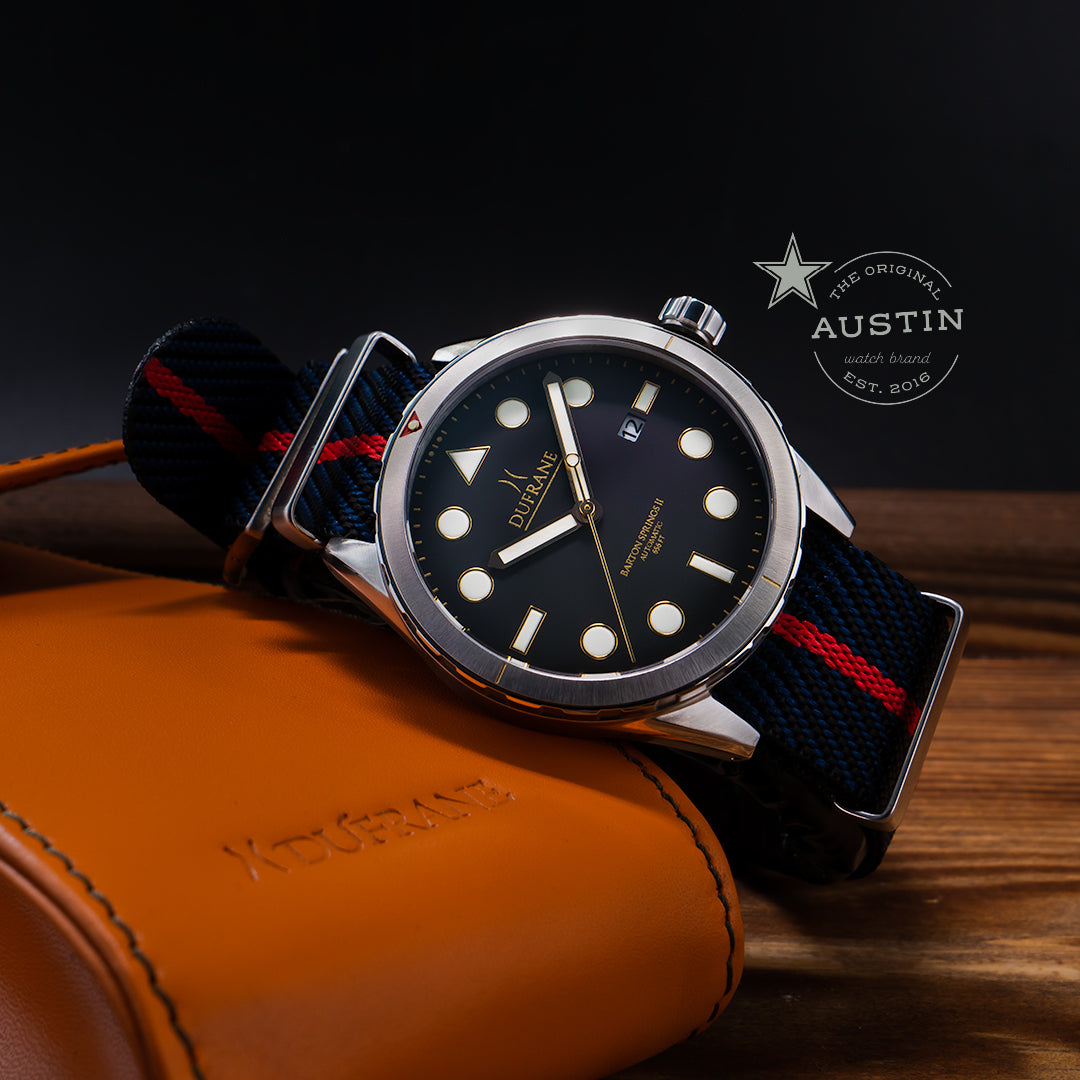 An heirloom Dress watch
Classic Is Forever
The Swiss automatic mechanical movement makes for an extremely reliable watch, as well as a very slim design (10.6mm thin). 
Thermal treated blue hands, genuine sapphire flat crystal with 6 layers of anti-reflective coating, highly polished stepped bezel, and a unique linen textured dial all make for a truly special piece.
Barton Springs II Dive Watch
Built by me personally...
Available with or without a date window, and shipping with a super comfortable nylon pass-through strap and a FKM (Fluorine Kautschuk Material) rubber strap. There are only 50 pieces of each configuration (example- 50 Grey Slate Date and 50 Grey Slate No Date...),select your Barton Springs II now. 
Did I mention the Swiss Ronda R150 automatic mechanical movement? This is such an awesome movement that I have used it in a couple models now. I regulate each one while I am hand assembling every single Barton Springs II in my Austin workshop. I hope you enjoy it as much as I love building them! 
see how your watch is made
My Austin Workshop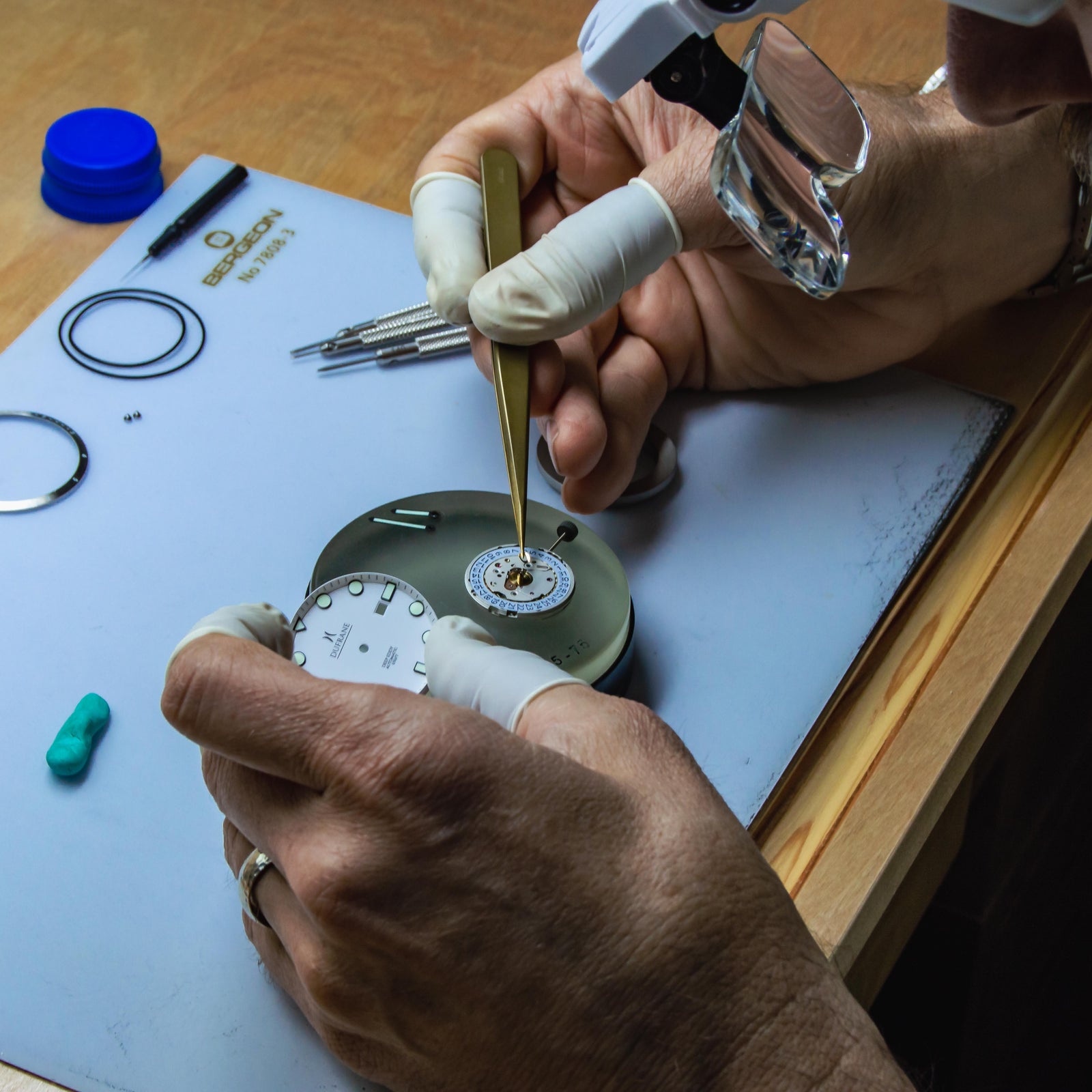 Preparing the components
All components are carefully inspected to ensure quality. The case, bezel, hands, movement and dial are all examined under amplification before assembly begins.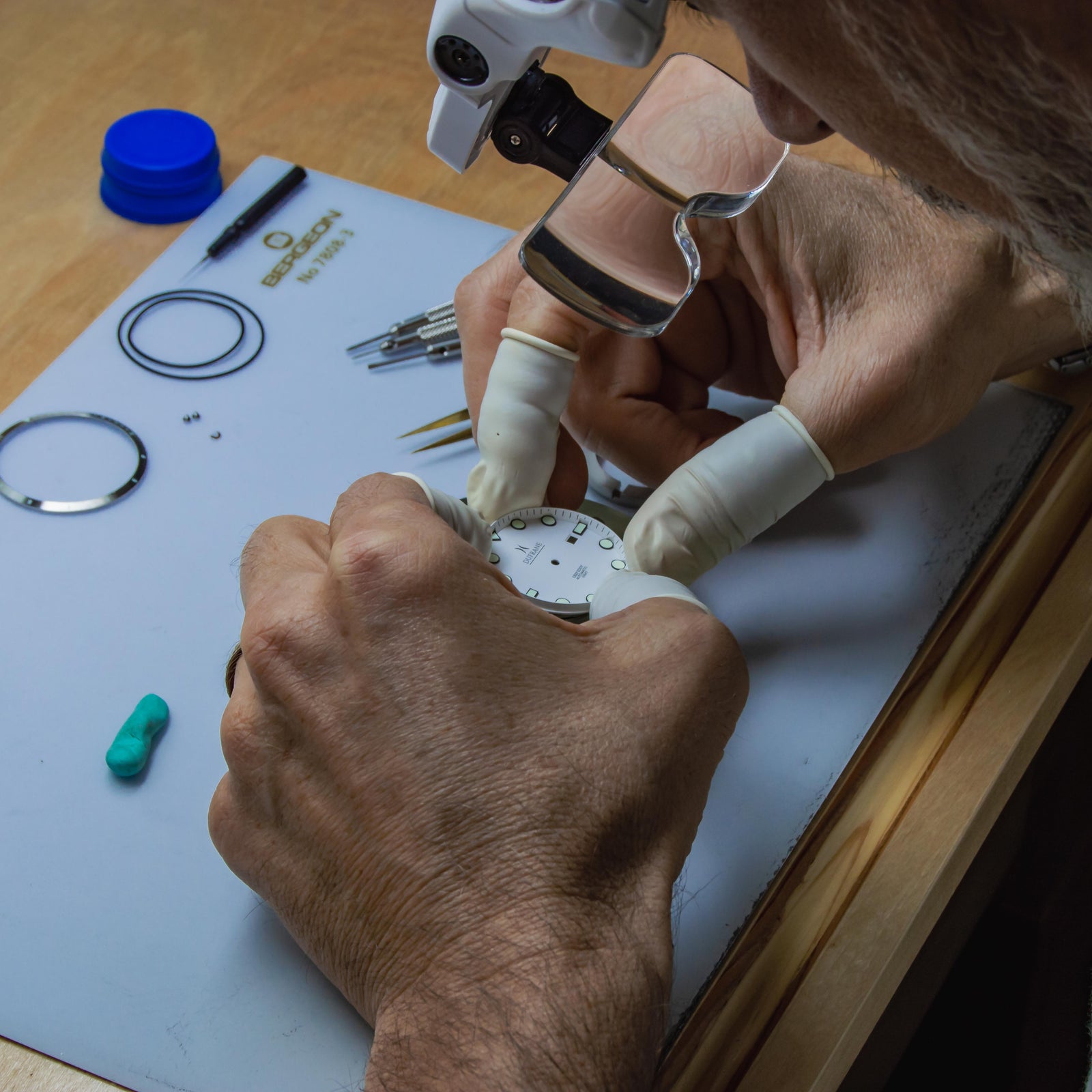 Assembly begins
The dial is carefully placed and secured, ensuring the feet are fastened and all dust particles are removed.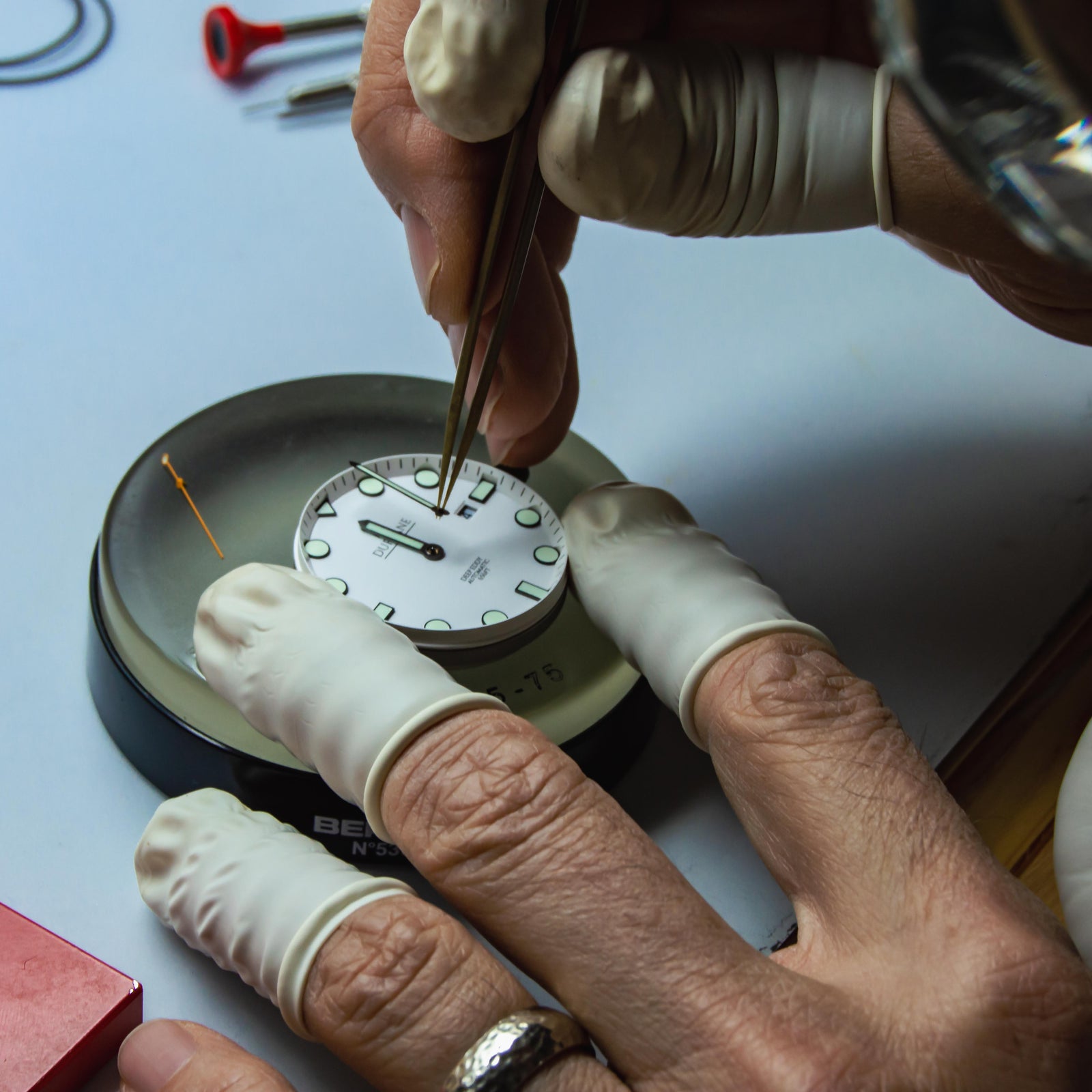 Aligning the handset
Proper alignment of the handset is critical. Not just for time only movements, but ensuring the date change occurs +/- 5 minutes to midnight for date timepieces, means a satisfying flip of the date at the proper time.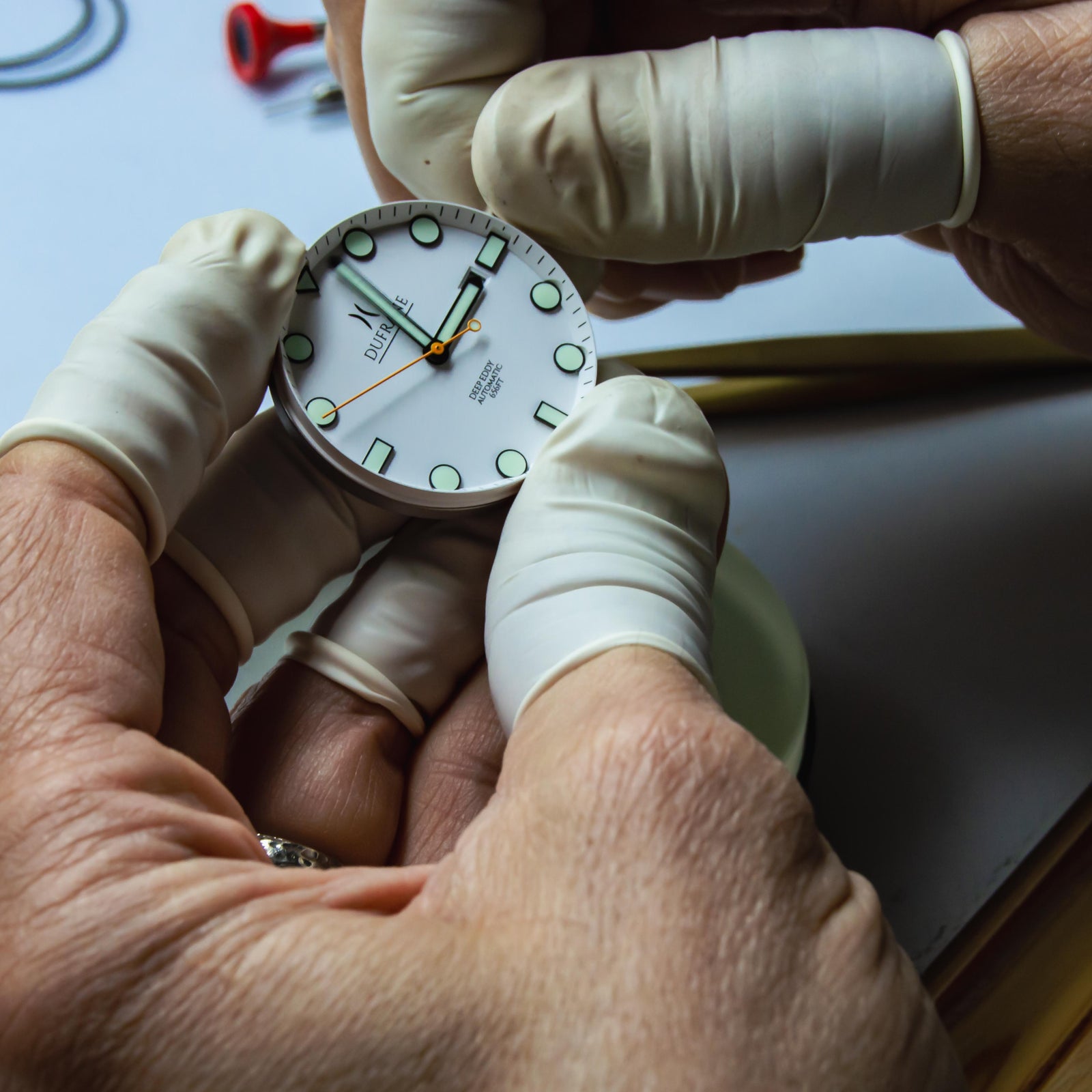 Quality and Tolerance Checks
Once the dial/movement is cased, all tolerances are checked to ensure function and proper alignment. The seals are lubricated with high performance silicone grease, each case back is torqued appropriately to maintain water integrity, and then the water resistance is checked per the rating of each piece.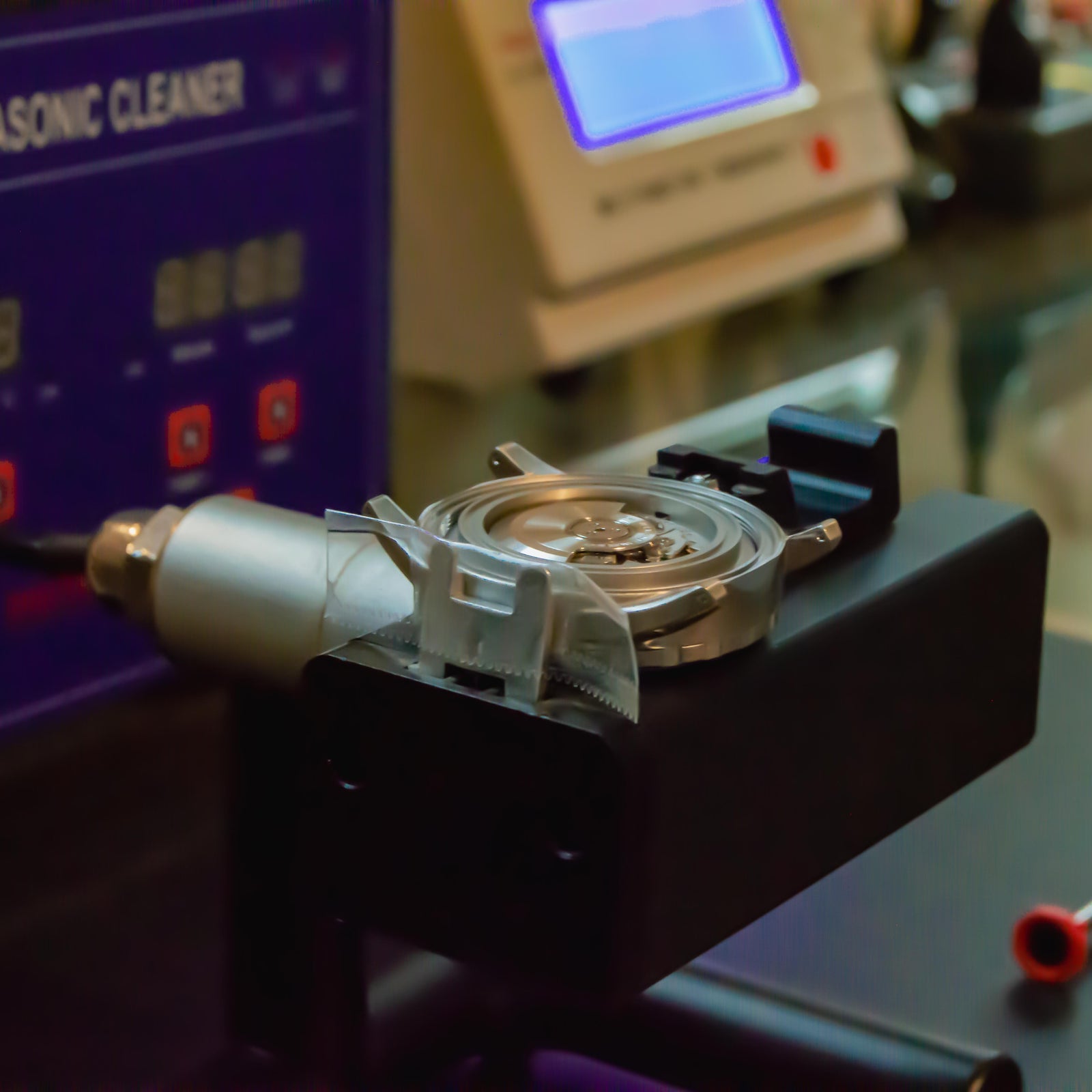 Timing
Each and every DuFrane watch is carefully checked and regulated to +/- 8 seconds per day. Although, I typically time each piece to between -2 to +3 seconds per day (even though this is not guaranteed). I strive to ensure these watches perform!