Connect with me
Have a question about your DuFrane or want to reach out about a warranty issue? Please complete the form below and include the model and production number of your watch.
Even if you just want to talk about the love of horology, drop me a line and I'll get back to you! Fill out the form or email info@dufranewatches.com
see how your watch is made
My Austin Workshop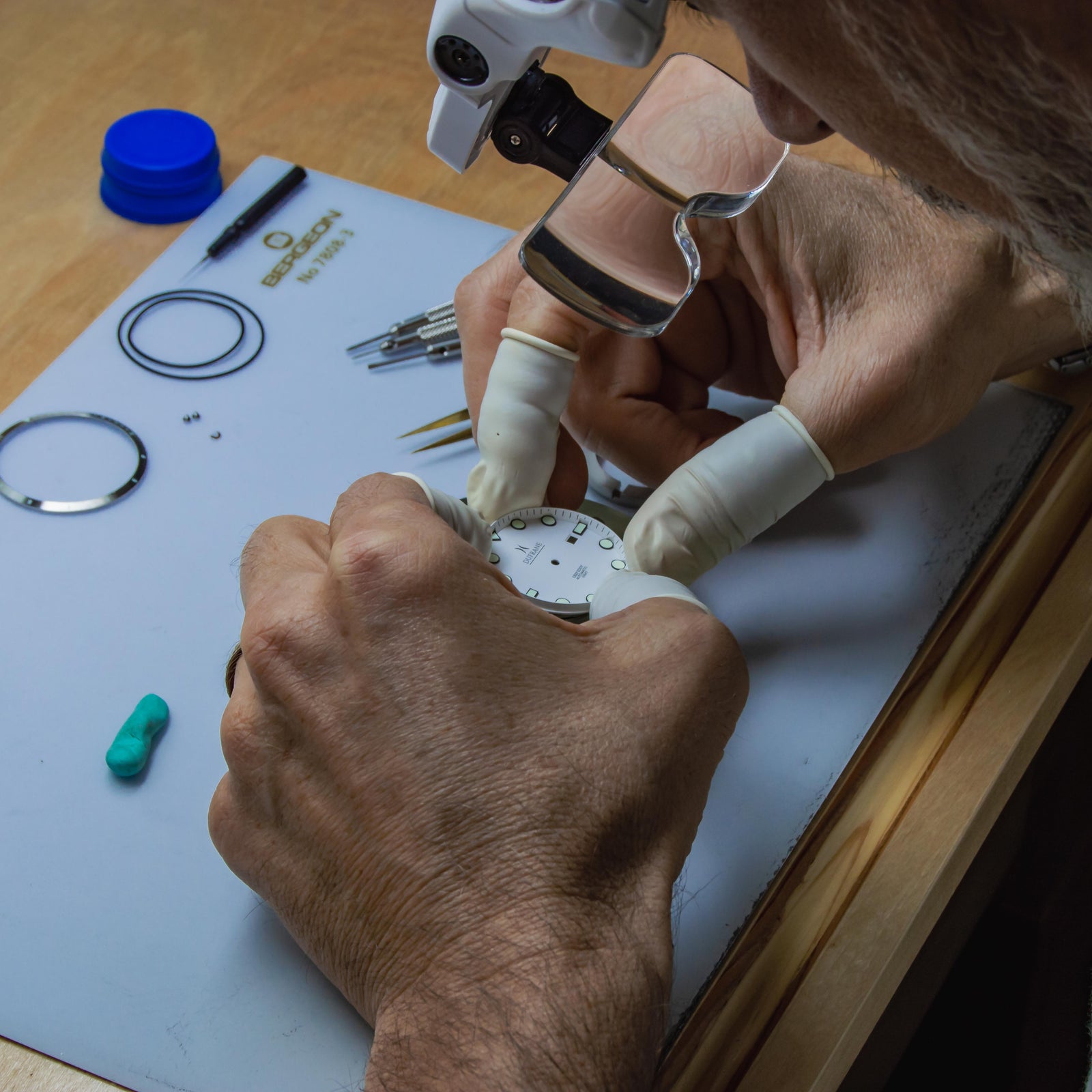 Preparing the components
All components are carefully inspected to ensure quality. The case, bezel, hands, movement and dial are all examined under amplification before assembly begins.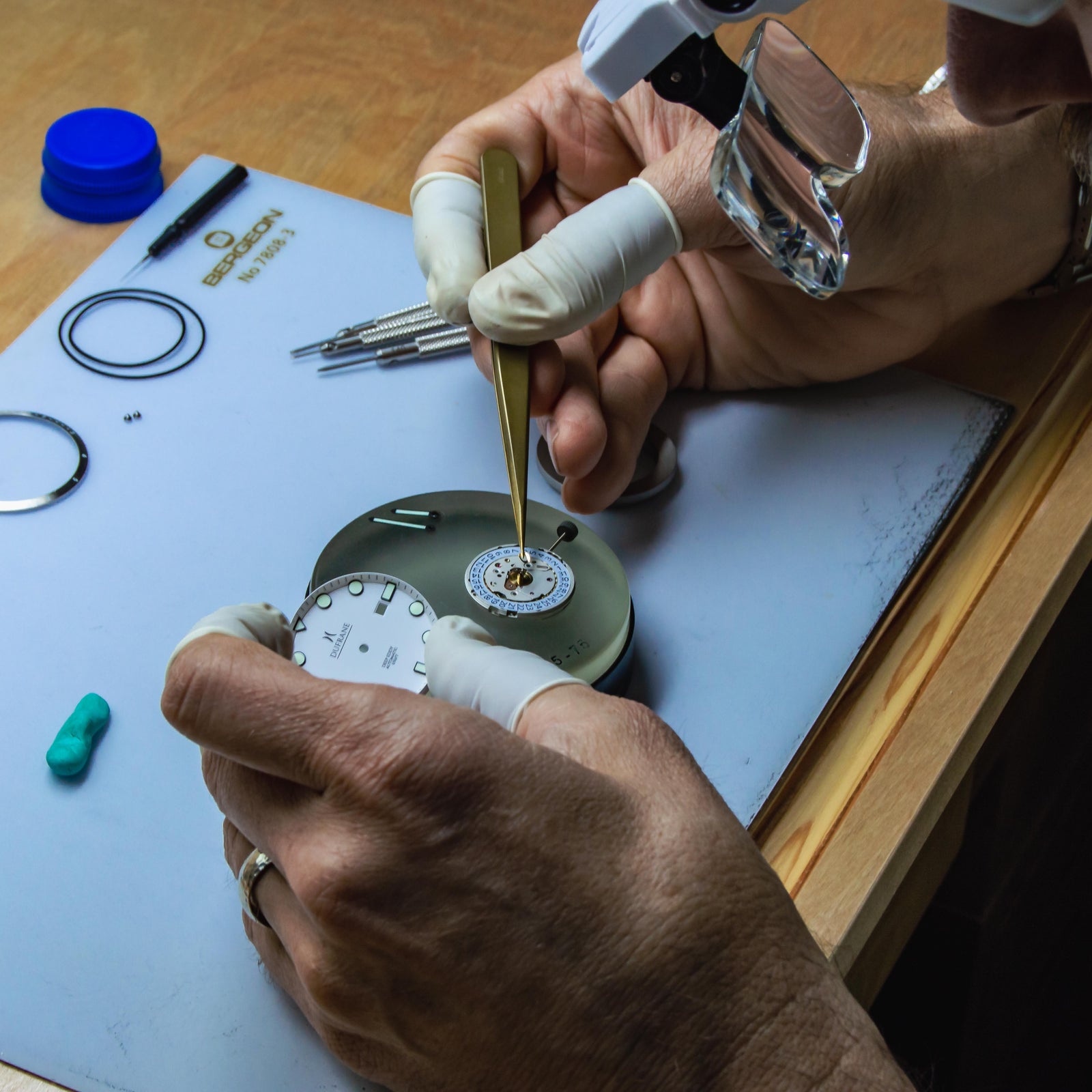 Assembly begins
The dial is carefully placed and secured, ensuring the feet are fastened and all dust particles are removed.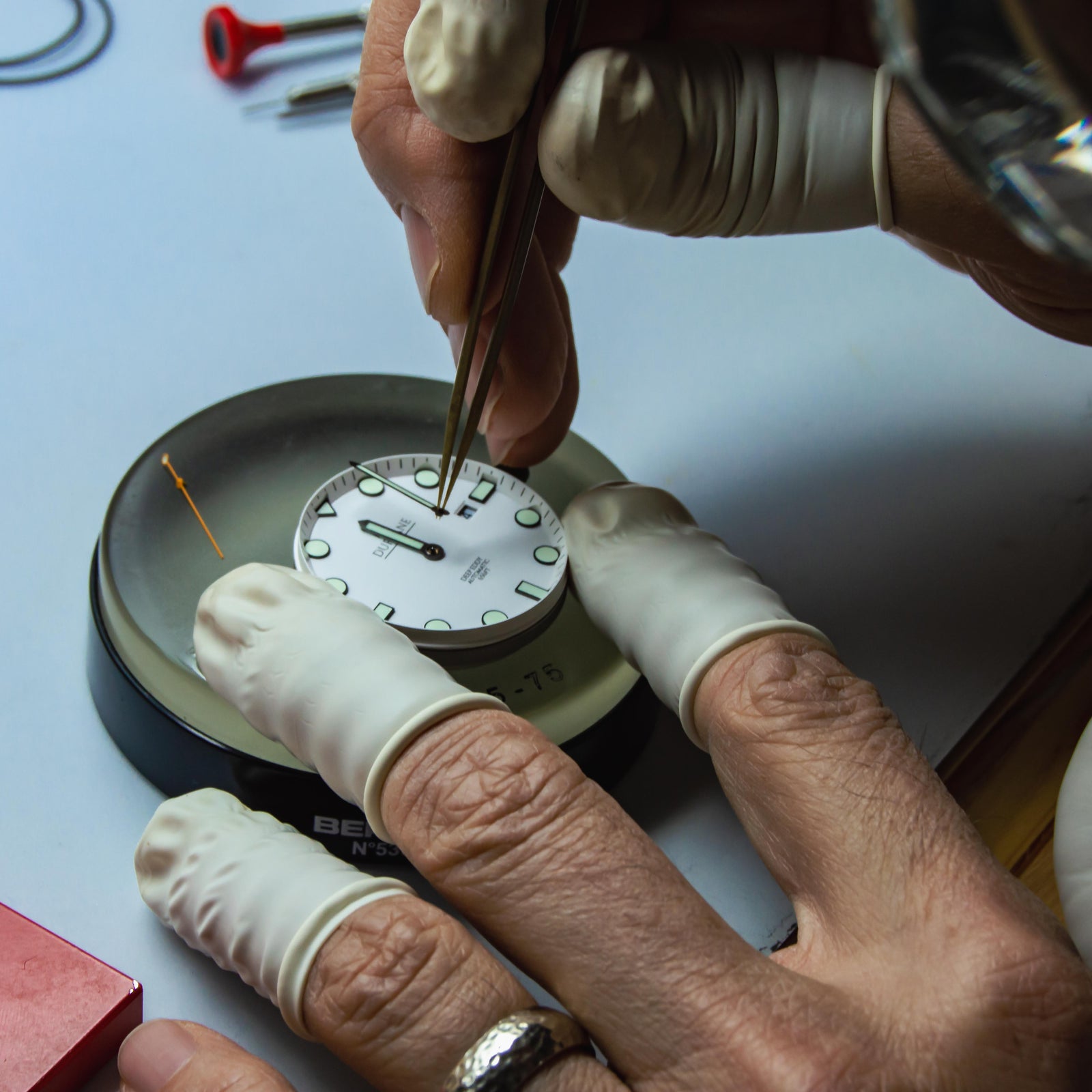 Aligning the handset
Proper alignment of the handset is critical. Not just for time only movements, but ensuring the date change occurs +/- 5 minutes to midnight for date timepieces, means a satisfying flip of the date at the proper time.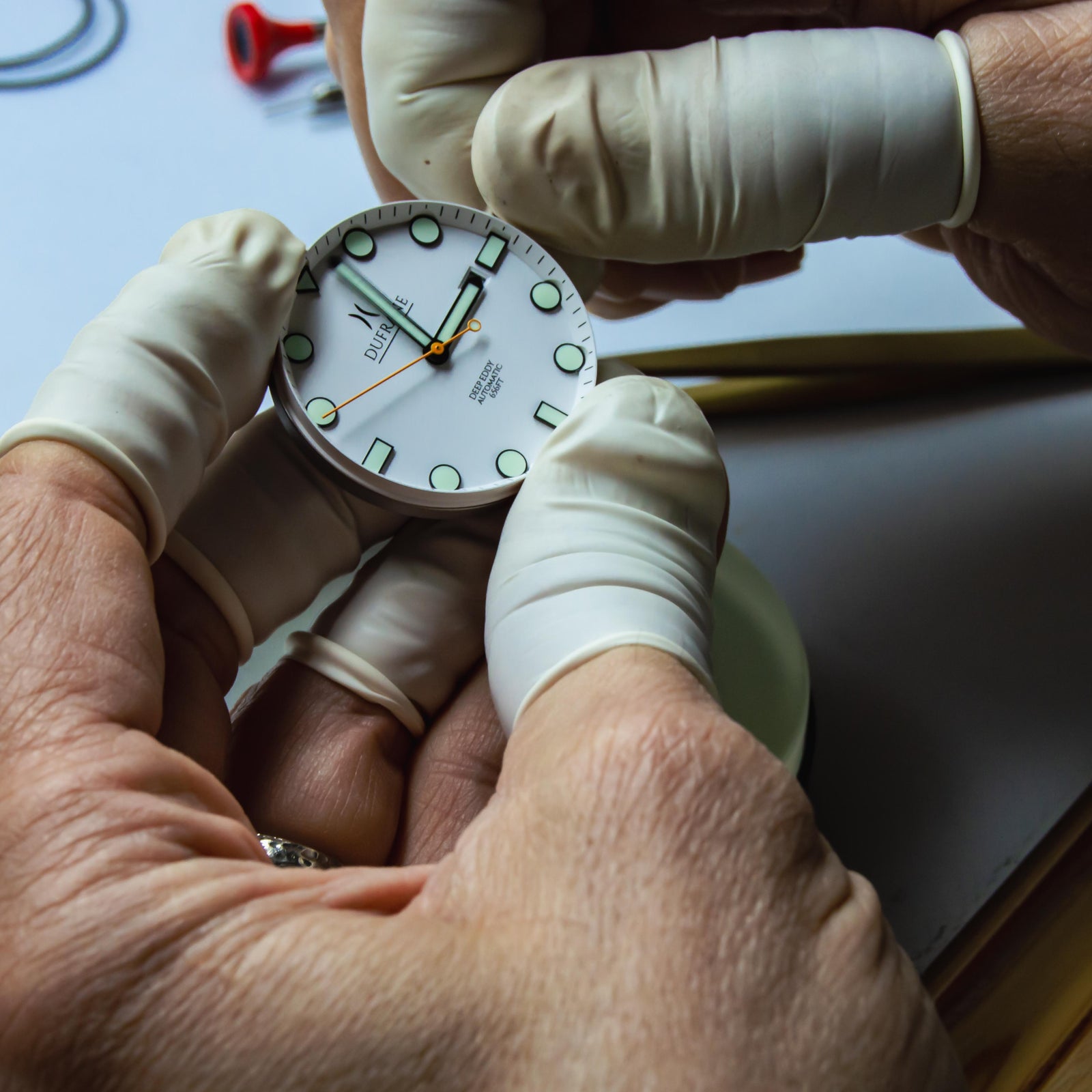 Quality and Tolerance Checks
Once the dial/movement is cased, all tolerances are checked to ensure function and proper alignment. The seals are lubricated with high performance silicone grease, each case back is torqued appropriately to maintain water integrity, and then the water resistance is checked per the rating of each piece.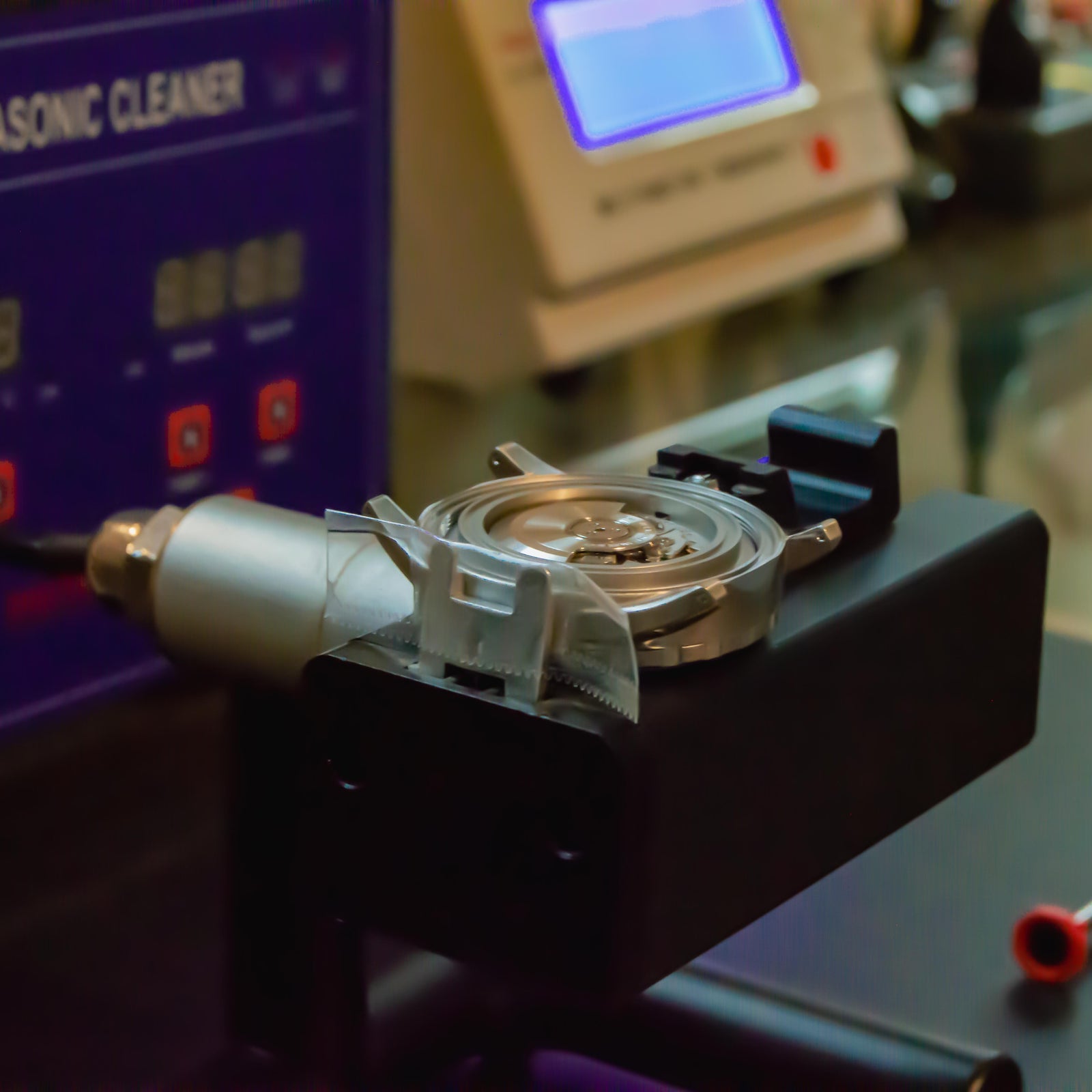 Timing
Each and every DuFrane watch is carefully checked and regulated to +/- 8 seconds per day. Although, I typically time each piece to between -2 to +3 seconds per day (even though this is not guaranteed). I strive to ensure these watches perform!